Tutoring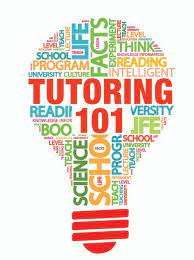 2021 – 2022 After-School Virtual Tutoring Program
The 2021-2022 After-School Tutoring Program, sponsored by the Office of Academic Supports (OAS), is up and running. OAS has been working diligently to secure rostering for all students who have been registered and are awaiting placement. OAS has partnered with tutoring vendors to secure instructors for all students. The students who remain on the registration list will be assigned as soon as a tutor becomes available. Sessions beginning after Spring Recess will focus on end-of-the-year academic support. The virtual tutoring program will remain in session with vendor partners throughout the end of the school year. Opportunities to continue virtual student learning and enrichment over the summer will be forthcoming. Email questions to: tutoring@philasd.org.
Summer Programming Offerings; spread the News! 
To help promote summer programming offerings, we are providing materials to help schools share the information. Please see this toolkit, which includes graphics and content for your social media or website, a news release, FAQs for office staff, and a presentation you can share with families.
Corinne Scioli, PrincipalJenks Academy for the Arts and Sciences
8301 Germantown Ave Philadelphia,  PA 19118